About Us

We, Bhagirath Heavy Transmission are considered as one of the most promising manufacturers and exporters of material handling machines and other hardware equipment. Our range includes Electric Wire Rope Hoist, Electric Crab Hoist, Electric Chain Hoist, Chain Pulley Block, Overhead EOT Cranes, Jib Cranes etc. All our offerings are 100% quality tested and known for their efficiency to fulfill the requirements of the customers. We have been serving customers since 1998 and today we have acquired a respected position. We offer a huge variety because of which our clients see us as one stop shop to obtain various types of material handing equipment and machines. Not only in the domestic market but our offerings are in great demand in overseas markets of around 40 countries. In Asia continent, African coast, Middle East Nations and Central Europe, our assortment is trusted by numerous industries. We are proud to achieve ISO-9001 quality certification. Besides, our company has been a member of UKAS Management Systems.

Our Philosophy

We believe in working with honesty and complete dedication. The core values of our company revolves around working ethically, transparent business dealings and achieving total customer satisfaction. We keep our arms open for the suggestions and feedback from the customers so we can bring consistent improvements to our product quality and services. Hard work is the key to our success, and we aim to put more efforts to take our company to new heights in the industry.

Our Mission

Our mission is to bring a revolution by setting new standards of production in the industry. By offering an exceptional range of material handling machines we want to become an entity whose name can be used to give example of excellence. Innovation is our passion owing to which we find new ways to offer an excellent range. We want to make available high end machines and durable equipment for our customers at reasonable prices.

Industries We Serve

All across India and in many foreign nations our products are applauded for their performance and durability. These find usage in many different domains. Following are the different industries where we serve our offerings:

Construction
Rolling Mills
Leather
Die Casting
Forging
Textile
Foam

Steel Fabrication
Air-Conditioning
Power Industry
Automobile
Rubber
Food Processing
Metal
Our Clientele

We have created our spotless image amongst our clients for providing them an incomparable range of machines. Our clients from different places such as Nagpur, Pune, Bihar, Haryana, Faridabad and Haridwar contact us every time they are in need of quality products. We have many regular clients who are from different domains such as, steel , plywood industry, cable, machinery storage, art and glass companies etc. In the capital of our nation i.e. Delhi we have many clients such as, AS industries, Ann Baby products, Boilers and components MFG. CO and BRIJ steel. One of the reasons for which they choose us is that from us they get the most suitable machines and equipment according to their needs. We have a long list of major clients, out of which some are:
Aman Enterprises
Amro Cranes
Ann Baby Product
Anurag Steel Traders
Art-N-Glass Inc.
As Industries
Ashish Udyog
Bajrang Jain
Bakshi Marks Pvt Ltd
Bg Sleeper

Vaishno Wire
Veera Udyog
Venus Engineers
Vma Chemicals
Wastsila India Pvt Ltd
Western Cranes & Hoist
Switech India
Sun Star Cable Industries
Siddhi Vinayak Steels
Shri Balaji Engg Works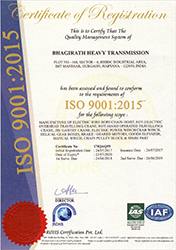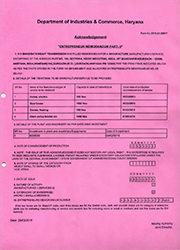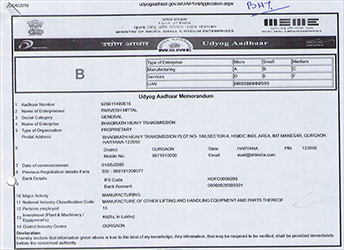 Read More